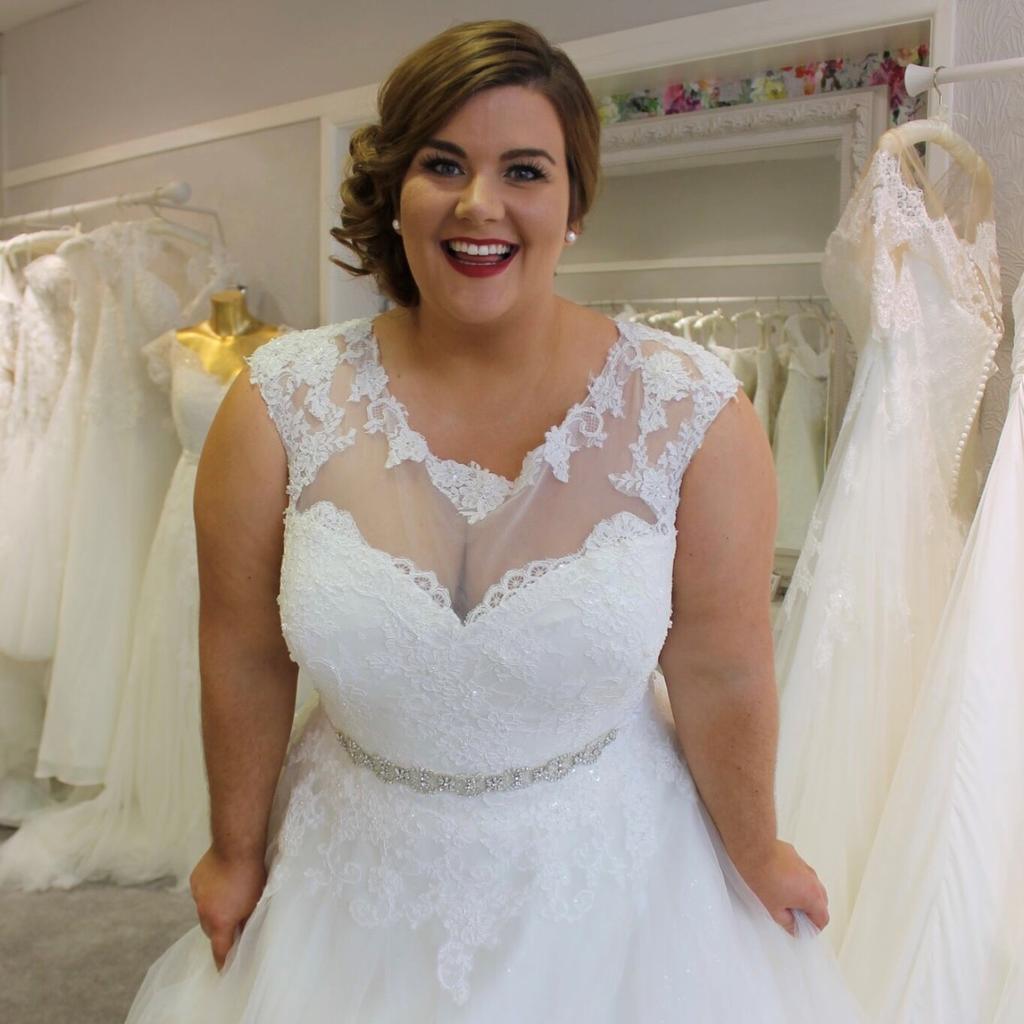 We all have insecurities and that's okay. You want to feel your best on your big day and it's our job to help you on your way! If you're someone who feels insecure about your arms, we have complied a few styles to help, from light to full coverage…and remember you can add a sleeve to most dresses! So don't be turned off by a design only because it has no arm coverage!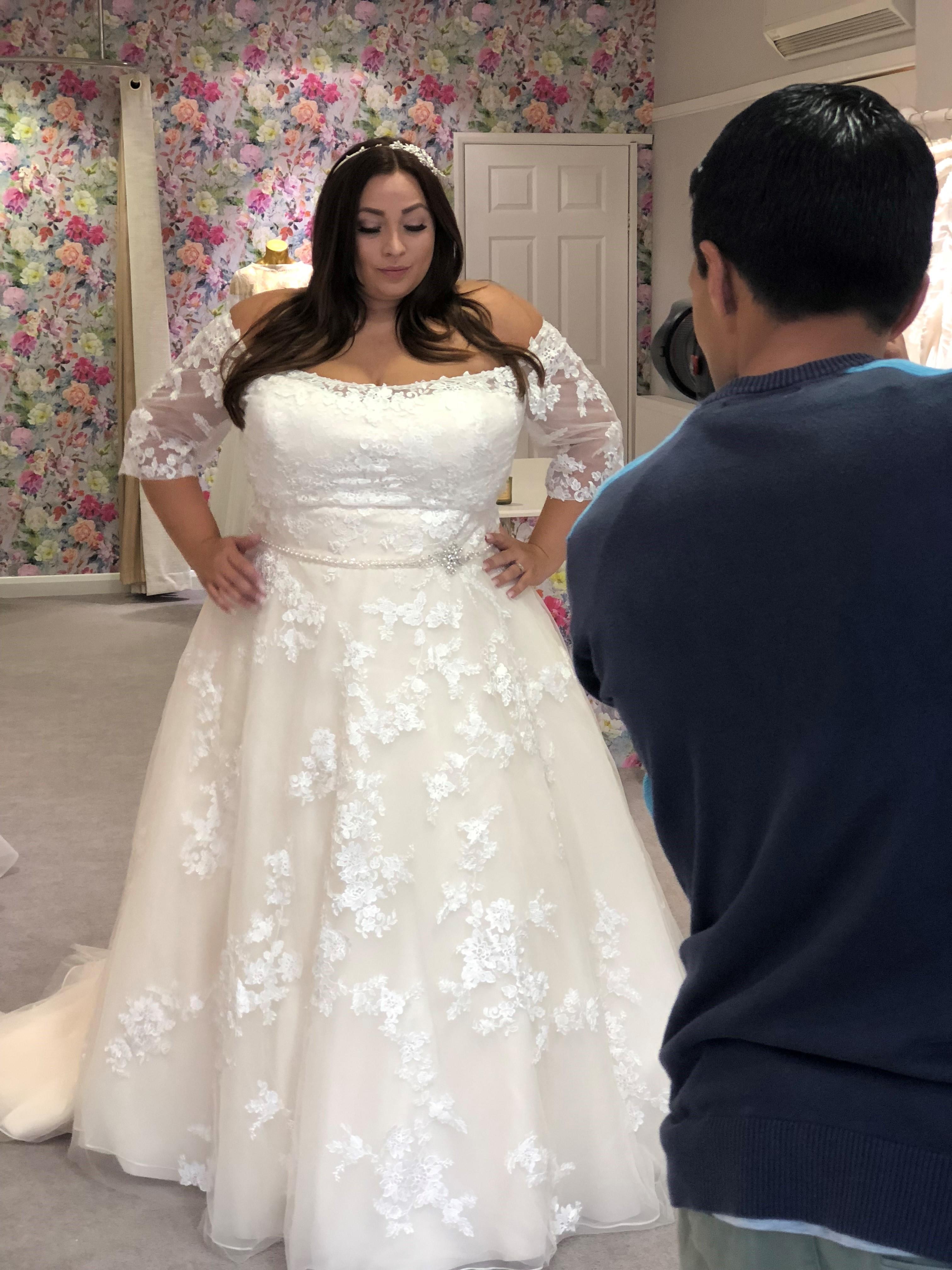 1. The Bardot Sleeve.
Having a Bardot sleeve will give you a moderate coverage on the tops of your arms. This style neckline is also very flattering as you can see on out beautiful model. If needed you can ask for added appliques to hide a particular place or even for added detail. Bardot necklines are great for hiding only the tops of your arms while allowing you to show off some skin, overall creating a demure and feminine look. By choosing a Bardot neckline, it broadens the shoulders, giving the illusion of a small waist.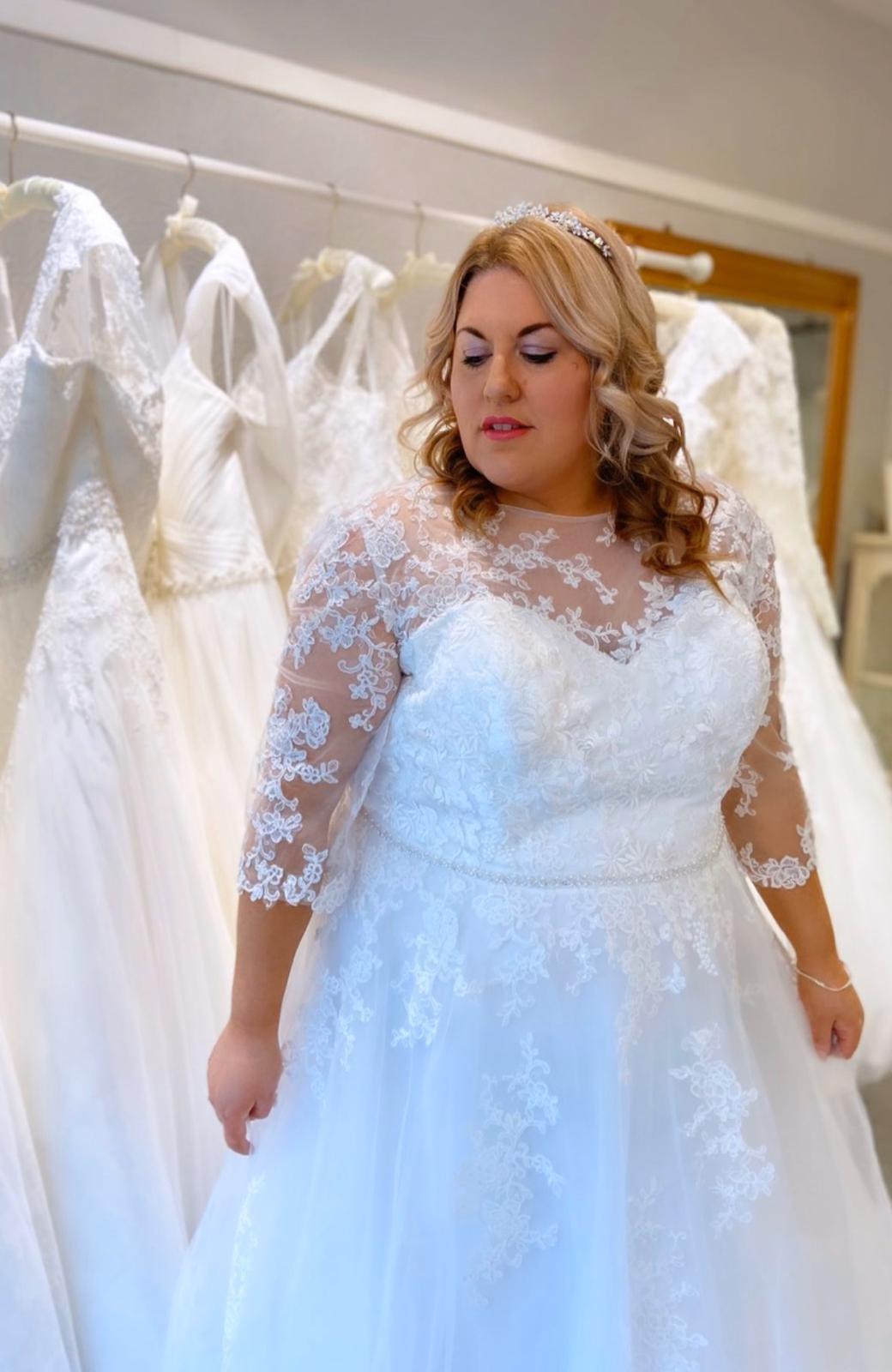 2. Full length sleeve.
A full length sleeve covers the entirety of ones arm. This looks beautiful, especially for rustic wedding themes! This can be added to many sleeveless dress deigns. The trick is to go for a sleeve that comes to just below elbow length. In doling this, it draws the eye to the smallest part of your waist, creating an illusion of a smaller waist. Another important factor to consider is the placement of the appliques. Placing them in a linear fashion creates an illusion of a slimmer arm.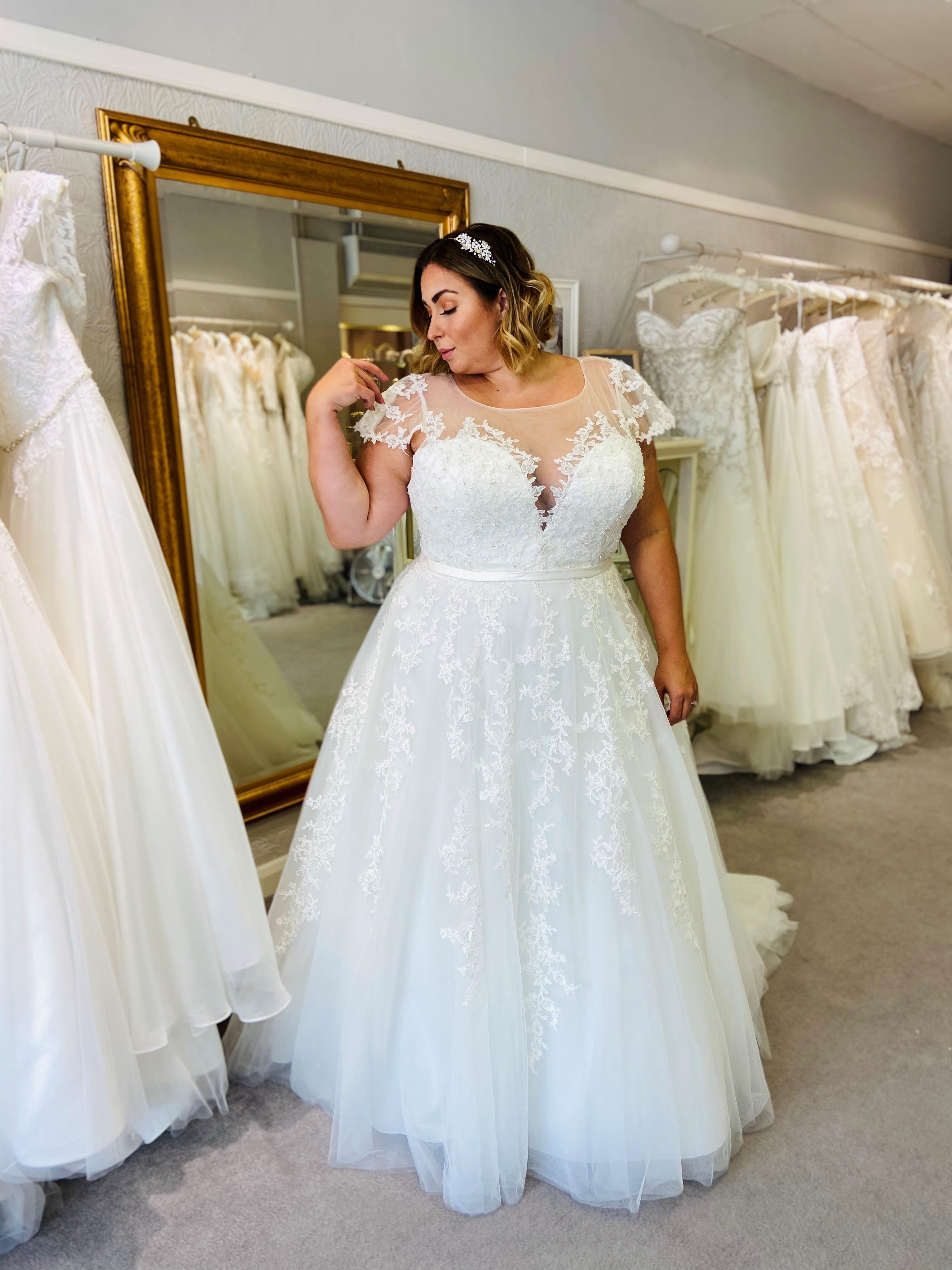 3. The Cap Sleeve.
Adding a Cap sleeve creates a very elegant look to a dress. It is a light coverage – just enough to cover the tops of your arms. If you're someone who has excess underneath your arms or on your shoulders, a cap sleeve can really help hide this while showing off the best parts.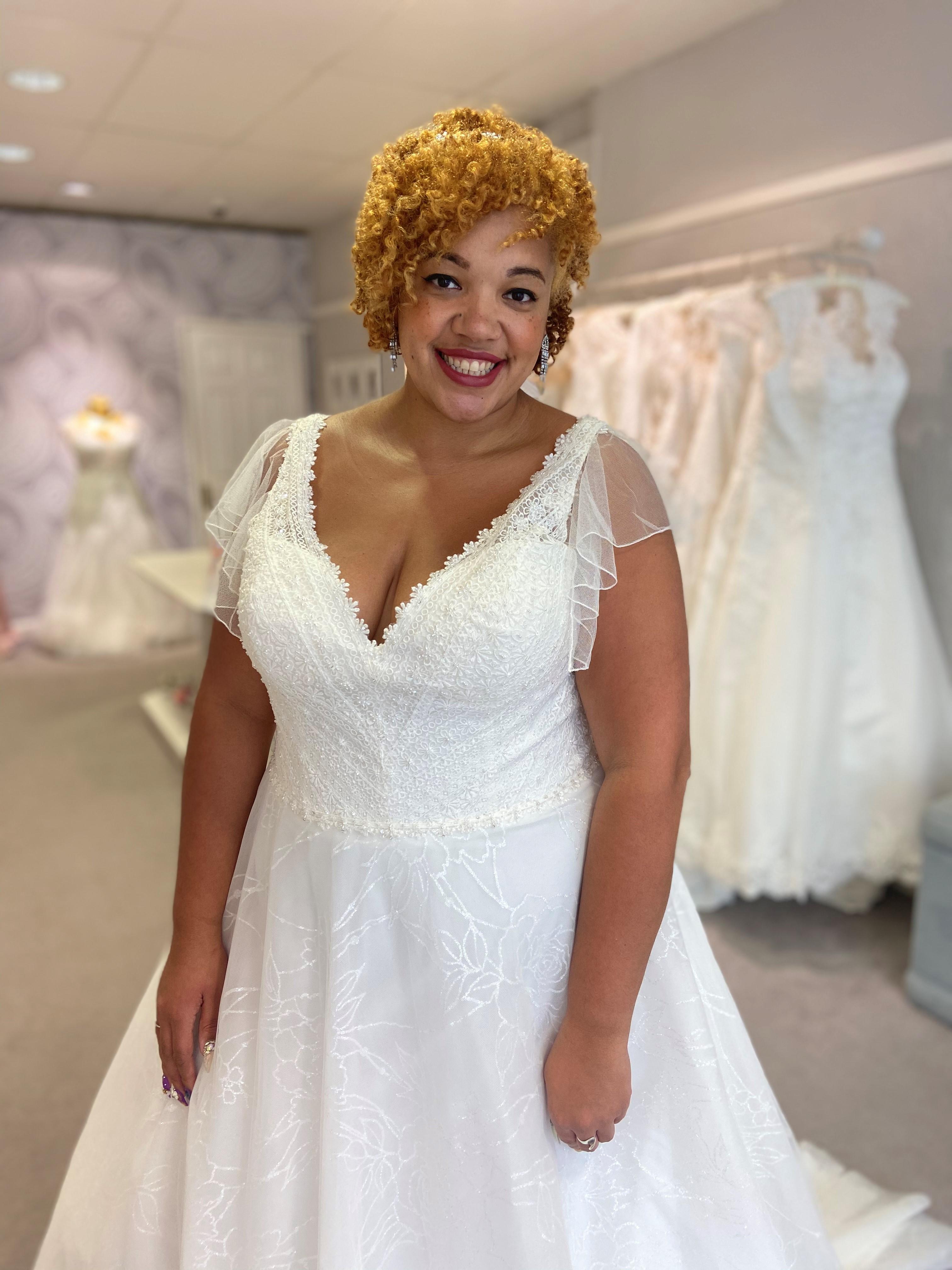 4. The Flutter Sleeve.
The flutter sleeve could be categorised the same as a cap sleeve, however this style is a longer version while having a drape effect, hence the name "flutter sleeve". It is a heavier coverage than the cap sleeve while still creating an elegant feel.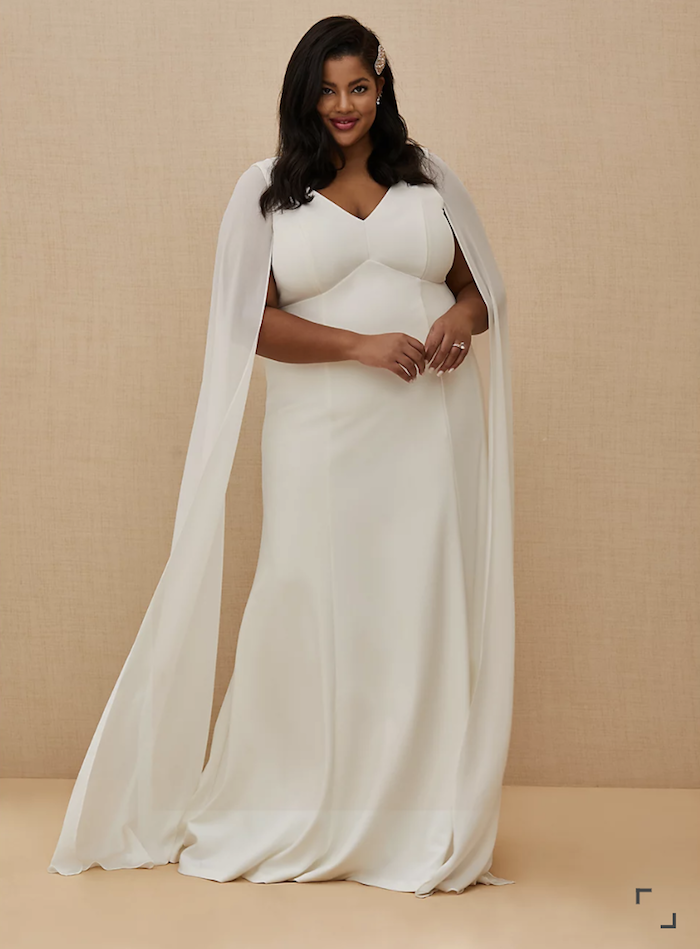 5. The Cape Sleeve.
Adding a Cape sleeve gives a nice coverage from the top of ones arms round about to elbow length, However it is possible to add more length. Having a Cape sleeve doesn't restrict movement while being very flattering due to the mass amount of fabric used, ultimately hiding the entirety of the width of your arms. It's a very elegant style and can be used across a vast amount of dress deigns.