Over the years I have had countless lovely Brides who simply can not find a gown anywhere just because they are above a size 16. Trying on lots of dresses really is part of the fun of getting married and having a choice is a big part of that.
This is why I have decided to specialize and offer an extensive collection of samples that are all 18-30.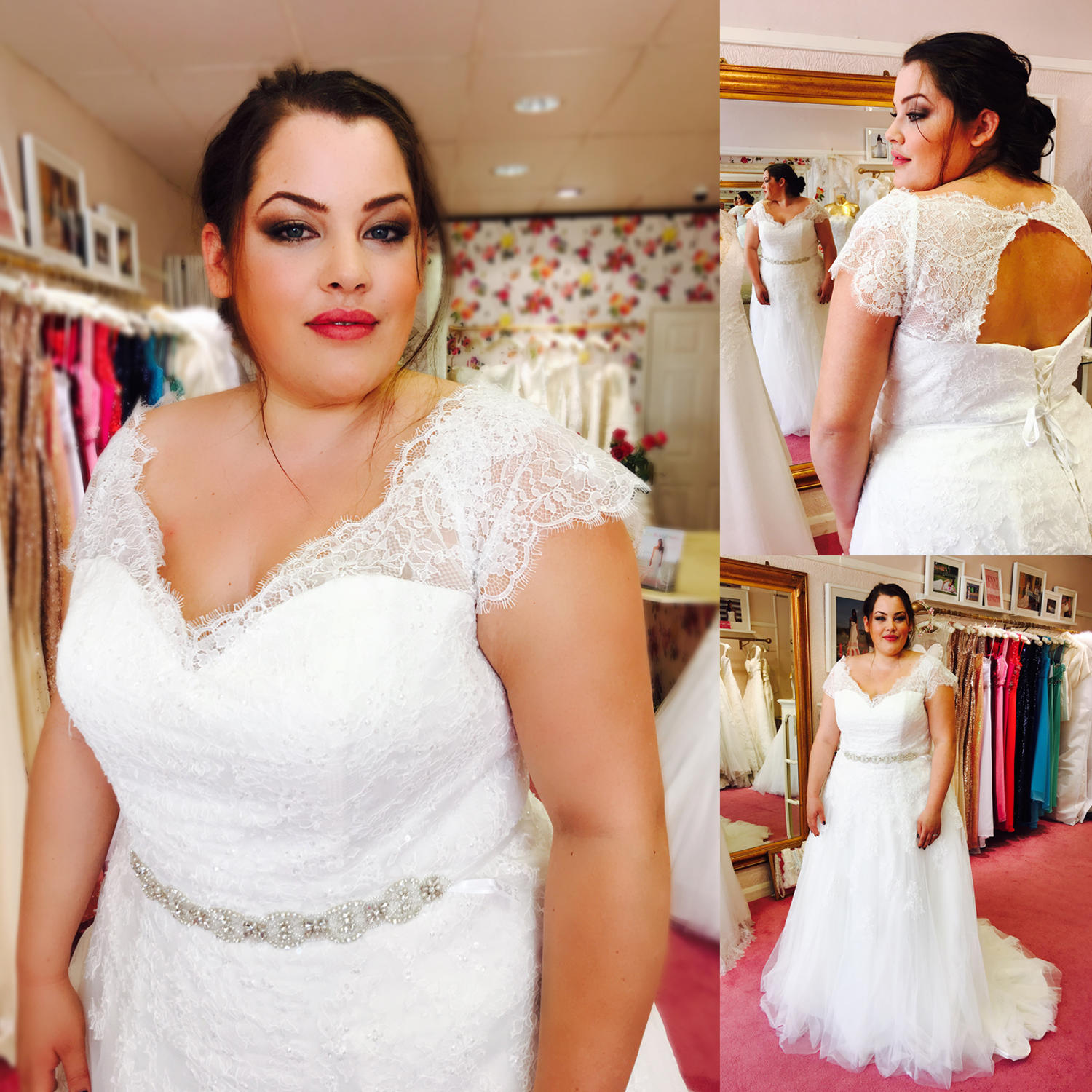 My gowns for the curvier figure bride are constructed to accommodate the needs of the fuller figure in terms of style, support and perfect fit. Every effort is made to make every bride feel special and give shape to the curves she loves.
This collection is designed for brides with bust sizes from 46 to 57 inches, in wonderful soft and light weight fabrics, Chiffons, Organza, embroidered Tulle and soft, floaty Satins. Attention to detail and fit is key with detachable halter straps, or straps wide enough to cover bra straps, sexy whilst practical.