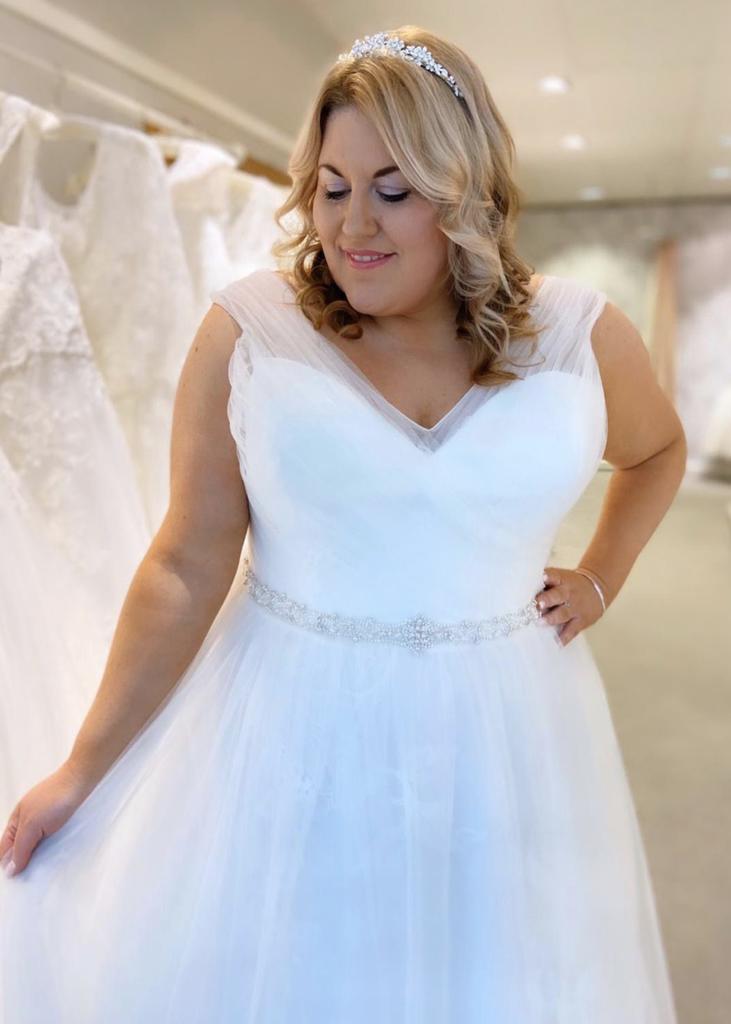 For 2021 The Bridal Suite will be open by appointment only in order to adhere to social distancing recommendations. After each appointment all dresses that have been tried will be fully steamed and the shop will be sanitised ready for the next appointment. Please call or text to book an appointment 07709050641.
Appointments are available every weekday morning and Saturdays all day.
I personally am so excited to see my lovely curvy brides again and help them find not just the dress of their dreams but their mojo! Everyone deserves the same fabulous choice and experience when shopping for their wedding dress and at The Bridal Suite the selection for curvy or plus size brides is fabulous! We only sell dresses in size 18-30.
In 2021 I have increased stock with a view to selling off the rack to avoid disappointment with shipping and manufacturing under enormous strain from the rest of the world being closed for most of 2020!